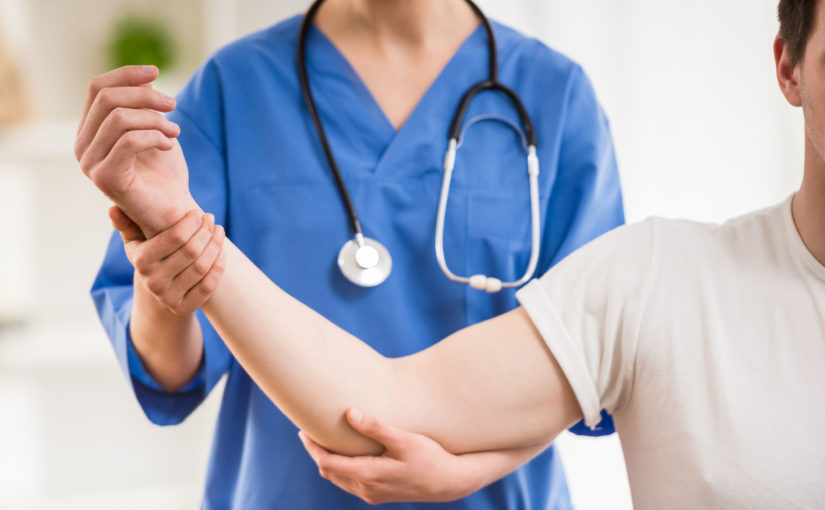 Understanding physical therapy requires looking beyond the surface of the profession. The following are facts that the average person may not realize about physical therapists and the treatment that they provide.
10. Physical Therapy Isn't Exclusive To One Setting
Outpatient clinics are not the only place that a physical therapist can treat a patient. They are often found:
helping clients in schools,
nursing
assisted living homes, hospitals, private practices, or the Emergency Room.
9. There is More Than One Type
Rehabilitating major injuries is often believed to be the primary duty of a physical therapist, but it can actually help a variety of issues. The following are different situations that a patient may need therapy:
Care after surgery
Neurological rehabilitation
Wound recovery
Orthopedics
Pulmonary rehabilitation
Cardiovascular rehabilitation
Acute Care
Management of Lymphedema
8. It Is Used to Treat Vertigo
Experiencing a brief dizzy feeling when the body or head are moved is a condition called positional vertigo. The believed cause of this ailment is a dysfunction within the vestibular system of the ear.
Vertigo is highly-treatable with one or more sessions of physical therapy.
7. Most Therapists Have Earned A Doctorate Degree
It's well-known that a practicing physical therapist must have a valid license obtained by passing a medical board exam.
There are professionals that go the extra mile to continue their education with additional degrees. Considering the growth of the general practice over the last few years, therapists may push beyond a bachelor's degree to earn an advanced Physical Therapy degree.
6. A Preliminary Doctor Visit Isn't Always Necessary
Direct Access states allow a physical therapist to provide treatment without requiring that the patient obtain a doctor referral.
A physical therapist that has obtained a doctorate has the ability to diagnose and rehabilitate a patient on their own if the specific state allow it. Illinois is one state that does not offer Direct Access so a doctor would have to write a prescription for their patient.
5. Physical Therapists Aren't Miracle Workers
A patient's symptoms may not be cured with the treatment of a physical therapist alone, especially with advanced injuries. It's necessary for an individual to work closely with the therapist to begin a treatment plan that will help achieve a goal. Therapy isn't magic so it does require ongoing efforts to improve the function or lessen pain in the body part that is ailing.
4. It's Their Job To Challenge You
Physical therapy should gradually become more difficult to provide benefits to the patient, so feedback is encouraged every step of the way. If an exercise becomes too easy, it's a sign that more difficult techniques can be introduced. On the other hand, if an exercise is too difficult to perform then it can be altered as necessary to ensure comfort.
3. A Massage May Not Be Pleasant or Relaxing
A massage therapist in a spa setting has a goal of helping their client achieve relaxation. When a physical therapist is treating a patient, their massage technique is intended to:
alleviate tightness,
improve mobility of the tissue,
improve muscle tone.
The muscles being massaged are often inflamed, tender, or painful in the initial stages of a massage.
2. Treatment Shouldn't Be Painful
The feeling of pain in a therapy treatment is usually a sign that certain movements should be avoided. Specific treatments and exercises performed in therapy are usually pain-free to avoid aggravating the injury, otherwise the problems might worsen rather than improve.
1. Successful Treatment Must Continue At Home
Sessions with the physical therapist is going to provide benefits, but a patient must follow the recommended home program between visits.
Take all professional recommendations as gospel because laziness can prolong the issue or cause the same problem to return in the future.